Peoria Quick Facts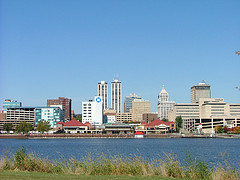 Peoria is well known for being an All-American city.

Famous for the saying: "Will It Play In Peoria?"

Location: Central Illinois, located on the Illinois River, midway between Chicago and St. Louis.

County:

Peoria



POPULATION:


Peoria / City: 130,000

Peoria / County: 183,000

Metro-Area: 350,000+

Main Highways: Interstate 74 & Interstate 474


TOP EMPLOYERS:

Caterpillar, Inc.

Illinois Central College

Keystone Steel & Wire Co.

Methodist Medical Center

OSF Saint Francis Medical Center

Median Income: $42,800/yr.