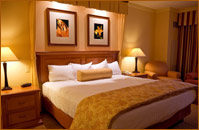 Peoria, Illinois is home to several top notch hotels.

Use the form to search for Peoria Hotels, or use the "Best Value" and "Top Rated" suggestions list to find the hotel that is best for you!


Peoria Hotels - Peoria, IL
Browse and Compare Hotels
Peoria.com can usually beat hotel prices from:
Orbitz, Hotwire, Expedia, Travelocity and other online hotel booking companies!
Best Value Peoria Hotels:




Top Rated Peoria, IL Hotels:
Santa Clarita Hotel Guide